Over the course of November, Cranfield Aerospace Solutions (CAeS) has announced a swathe of exciting news around its development of the world's first fully certified, zero-emissions, hydrogen fuel-powered passenger aircraft.
3rd November: MONTE Aircraft Leasing signed a Letter of Intent with Cranfield Aerospace Solutions
MONTE signed an LOI with CAeS to purchase 40 modification kits to convert Britten-Norman Islanders to hydrogen-electric power. The agreement will bring financing and leasing solutions to sub-regional operators to enable them to adopt zero-emissions aircraft operations.
7th November: Project NAPKIN
A UK consortium consisting of three airports (Heathrow, London City, HIAL), three manufacturers (GKN Aerospace, Rolls-Royce, Cranfield Aerospace), three academic institutions (UCL, Cranfield and Southampton) supported by Deloitte and three airlines (easyJet, British Airways and Loganair), published the most comprehensive study to date on the potential of a carbon free future for UK domestic aviation by 2040.
"The goal of this project was to ascertain whether a carbon-free aviation system could be economically viable in the UK.

"The answer to that question is yes – it is possible and within our power to achieve.

"The transition to zero carbon flying will take time, but it is a process which must start, and is starting, now. We in the consortium stand ready to work with Government, with industry, and with partners globally from all sectors so that we can meet the clear and present environmental challenge, continue to connect people and places, and position the UK at the vanguard of clean aviation."

Cranfield Aerospace Solutions Chief Strategy Officer, Jenny Kavanagh
9th November: CAeS strike up partnership with cargo drone developer and operator, Dronamics.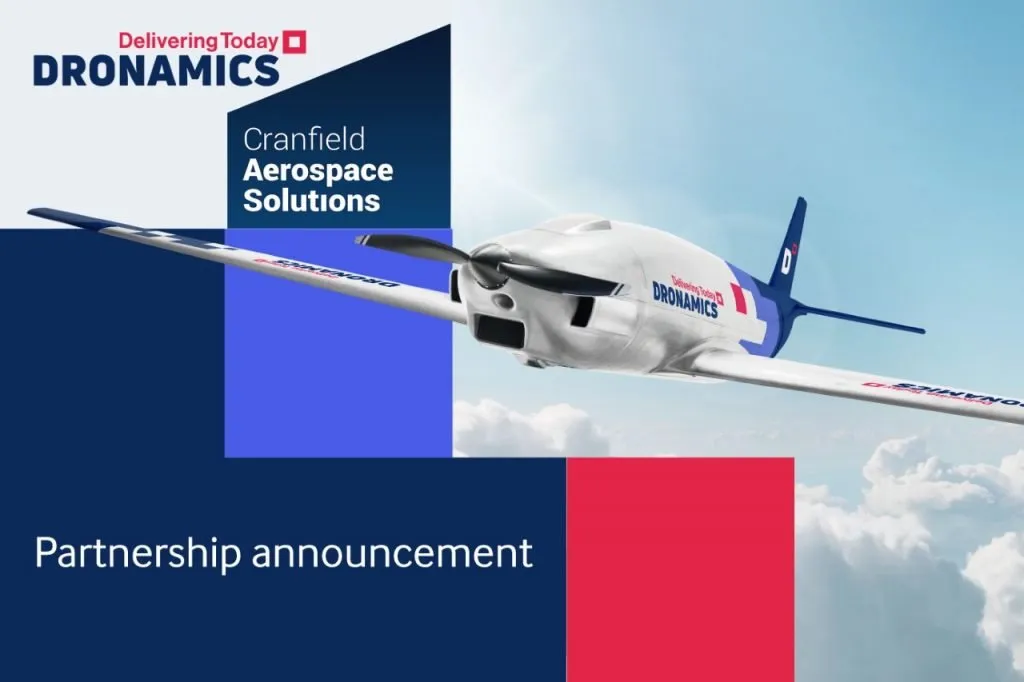 Dronamics, the leading middle-mile cargo drone developer and operator, and Cranfield Aerospace Solutions (CAeS), a leading innovator in the development of zero emissions solutions for aerospace, announced that they will be combining their expertise to integrate hydrogen fuel-cell technology into the Black Swan, the long-range cargo drone developed by Dronamics.
15th November: Bremen-based start-up airline EVIA AERO continues to back Cranfield Aerospace Solutions with orders for 15 hydrogen modification kits and ten 19-seat aircraft.
EVIA AERO add five more hydrogen fuel-cell based conversion kits for the 9-seat Britten Norman Islander aircraft to its existing Letter of Intent (LOI) with Cranfield Aerospace Solutions (CAeS).
This takes the total to 15 modification kits plus supplementary type certificates (STCs) to be supplied by CAeS to EVIA AERO.
In addition to this, EVIA AERO has signed a separate LOI for the supply of ten, 19-seat passenger aircraft to be powered by a scaled-up version of CAeS' HFC based propulsion system.
Want to know more about our hydrogen fuel-powered solution? Take a look here to learn about the technology and timeline overview.