Cranfield Aerospace Solutions' Chief Strategy Officer, Jenny Kavanagh has attended the first international interdisciplinary conference on future regional zero emission aviation.
The Zero Emissions Regional Aviation Conference, hosted by Green Aviation Norway aims to increase collaboration, accelerate innovation and decrease time to market for new solutions.
Norway is leading the way in reducing emissions of transportation. As a country so dependent on aviation, there is a clear commitment to the opportunities presented by new technologies being developed in the sector.
The conference opened with an inspiration address from the Minister for Climate and Environment, Espen Barth Eide:
"Let's not just try to make today's aircraft zero emissions to fly today's routes – let's think differently about how this technology can be implemented."
It was clear from the discussions at the conference that hydrogen will be critical for not only hydrogen powered aircraft, but also for the future of Sustainable Aviation Fuel (SAF).
Vital to the successful decarbonisation of aviation is an eco-system approach, which was reflected in the attendance from a broad selection of representatives from across the industrial and political landscape.
Jenny Kavanagh says: "It was very interesting to get deeper insight into Project Zero (Embraer, Wideroe, RR partnership looking into regional zero CO2 aircraft) and developments from Eviation, Heart Aerospace and Airbus. It was great to see such impetus from players big and small to working on what was described as the inevitable transition.
"It is easy to normalise what we are doing at Cranfield Aerospace Solutions, and across the sector, developing zero emissions solutions to aviation when you dedicate your working life to this journey. However, summarised perfectly by Ron van Manen, Head of Strategic Development at Clean Aviation Joint Undertaking:
'To quote JFK, we don't do these things because they're easy; we do them because they're hard. Getting a hydrogen powered aircraft certified would be an Apollo-sized achievement for Europe."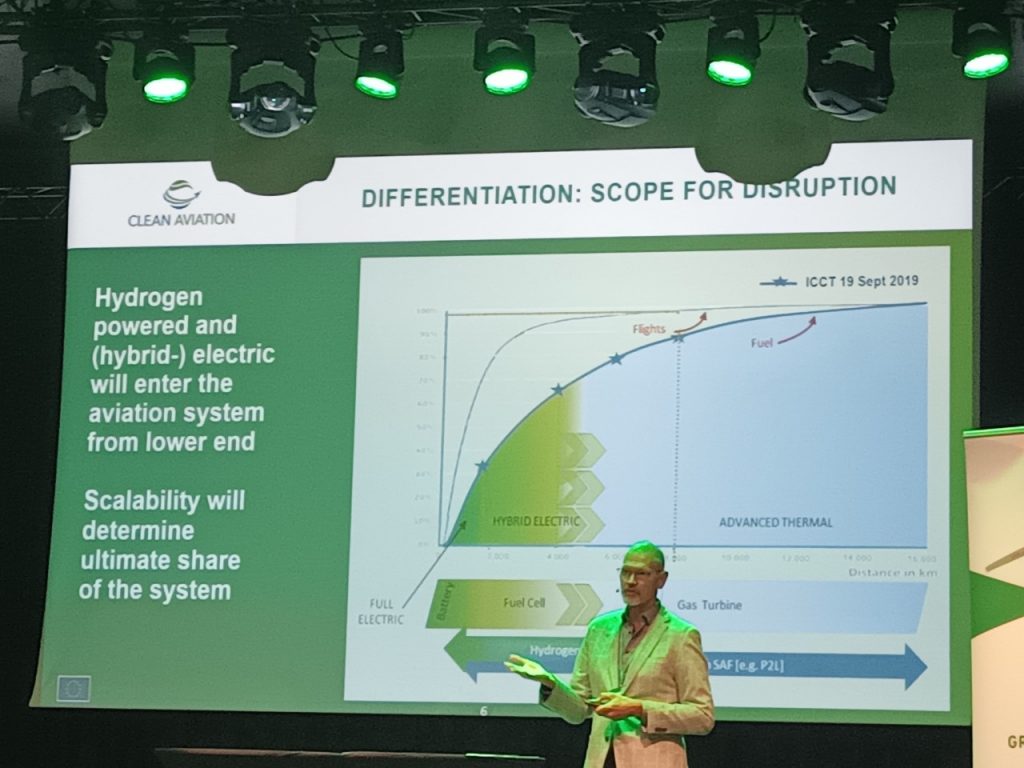 Find out more about our work on developing the world's first fully certified, zero-emissions, hydrogen powered aircraft.